DRESSING THE HOUSE WITH DESIGN
Design items, furniture and lightings can do wonders for you at home. Here are some suggestions from our magnificent Design Greenhouse.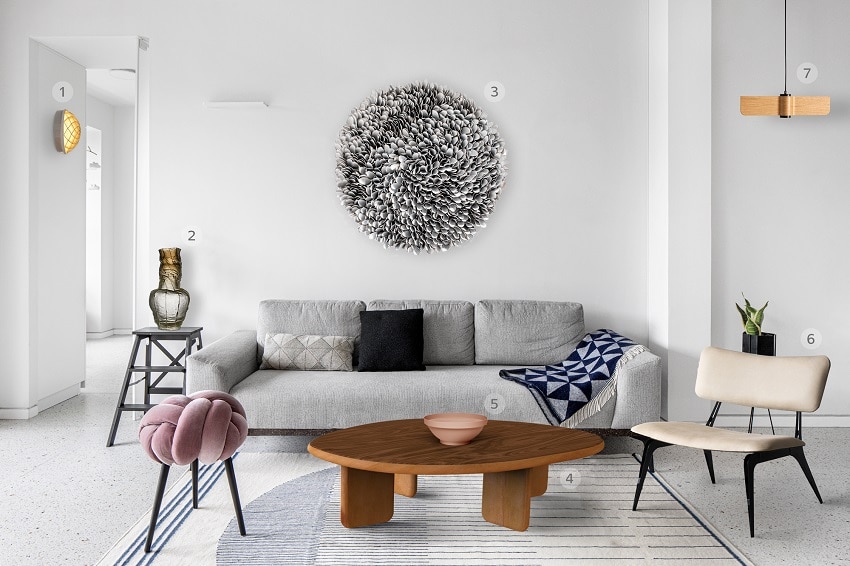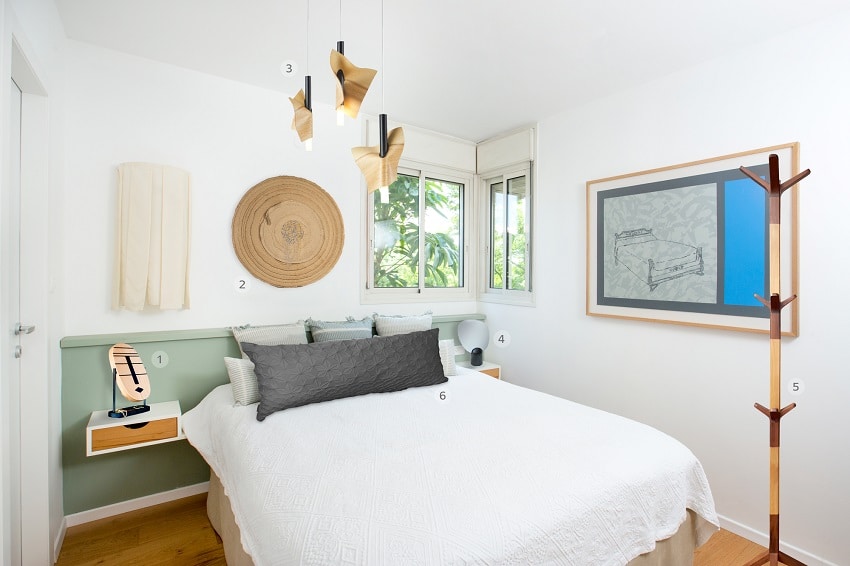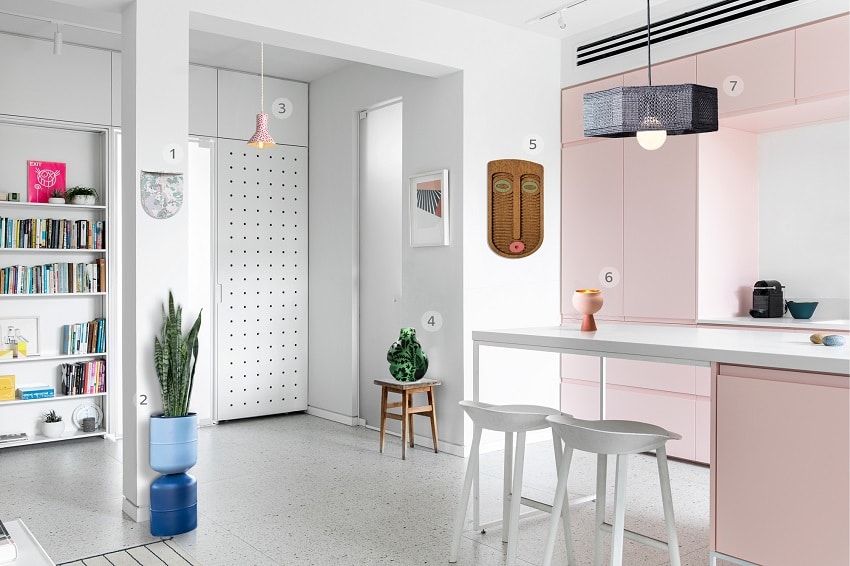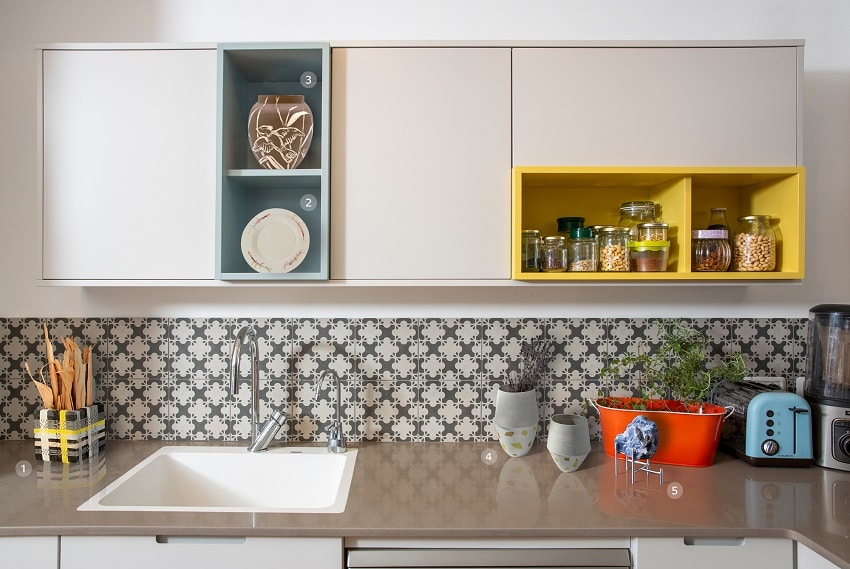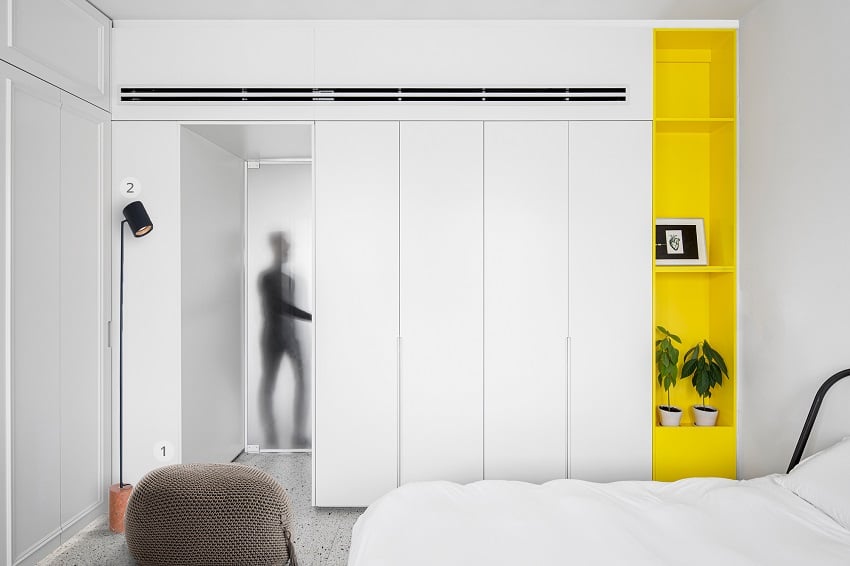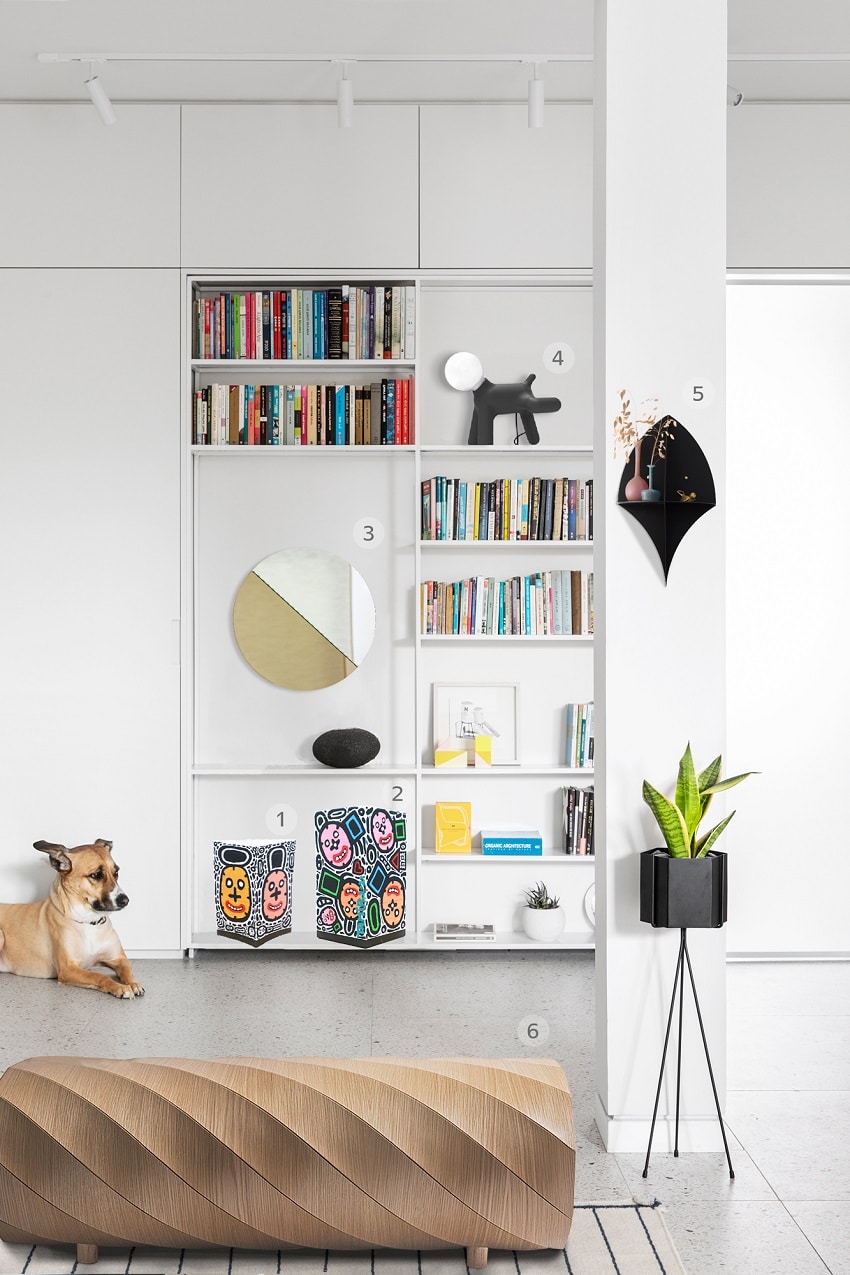 Design: Yitzhak Biton, ARCH Amir Navon, Photography: Itay Benit
1+2 – paper cube, pulp
3 – mirror, studio reish
4 – light-fixtures, OA design studio
5 – Shelf, Tomer Netanel Levy
6 – Bench, Tesler + Mendelovitch
All the photos in the article are from Studio 6b's unique mentoring project: Selected students from an interior design course get to join a real client project and design an apartment for which they receive payment. The project is done with the guidance and support of the studio staff.
ACRO Real Estate is delighted to be among Freshpaint's main supporters, for the sixth year.
As an enterprise thriving on high quality and precision in planning creativity, we see great privilege, in these times especially, in supporting art and the creative community.
This passing year summoned a new look on our home environment, therefore more than ever, we are proud to be sponsoring this section on How to bring art & design into your home.
We hope you enjoy,