Community Projects
Since its first year, Freshpaint art & design fair has supported artistic activity for the community – in an effort to raise awareness, break stigmas, and narrow social gaps.
Throughout the previous Freshpaint fairs, our community projects have raised over 2,900,000 ILS: 
1,895,000 ILS for scholarships for young artists from underprivileged families.
160,000 ILS for an art therapy program for boarding-school children.
160,000 ILS for art workshops for children with cancer.
100,000 ILS for realizing a training program for "Future Designers".
120,000 ILS for a design project that promotes tolerance for people with disabilities.
500,000 ILS for awards and scholarships for artists, museum purchase funds and so on.
The Secret Postcard project is Freshpaint's flagship social project. It offers for sale original postcard-size artworks by renowned artists and designers, as well as young artists and students. All of the postcards can be purchased at the fair or online, offered at a uniform price of 190 ILS each, and presented anonymously – only after the purchase can the buyers discover the identity of the artist behind the work they have chosen. Along the years, around 9,000 postcards have been sold via this project, including works by international artists Jake and Dinos Chapman, Haim Steinbach and Ron Arad. Over 1.5 million ILS were raised in this way, to help children from disadvantaged families take part in art programs.
In our latest Freshpaint 2021, we sold over 1,100 postcards, which were put up for sale in collaboration with Arison Campus of the Arts – School of the Arts, Tel Aviv. All of the proceeds from the project were dedicated to the continuity of the art studies in the school, and to provide support for the school's students arriving from disadvantaged backgrounds, allowing them to realize their unique talents.
Thanks to all of the postcard purchasers, we were able to raise more than 210,000 ILS this year to promote art studies at the school and to support students from low-income families!
You can see the additional community projects exhibited at Freshpaint 2021, HERE.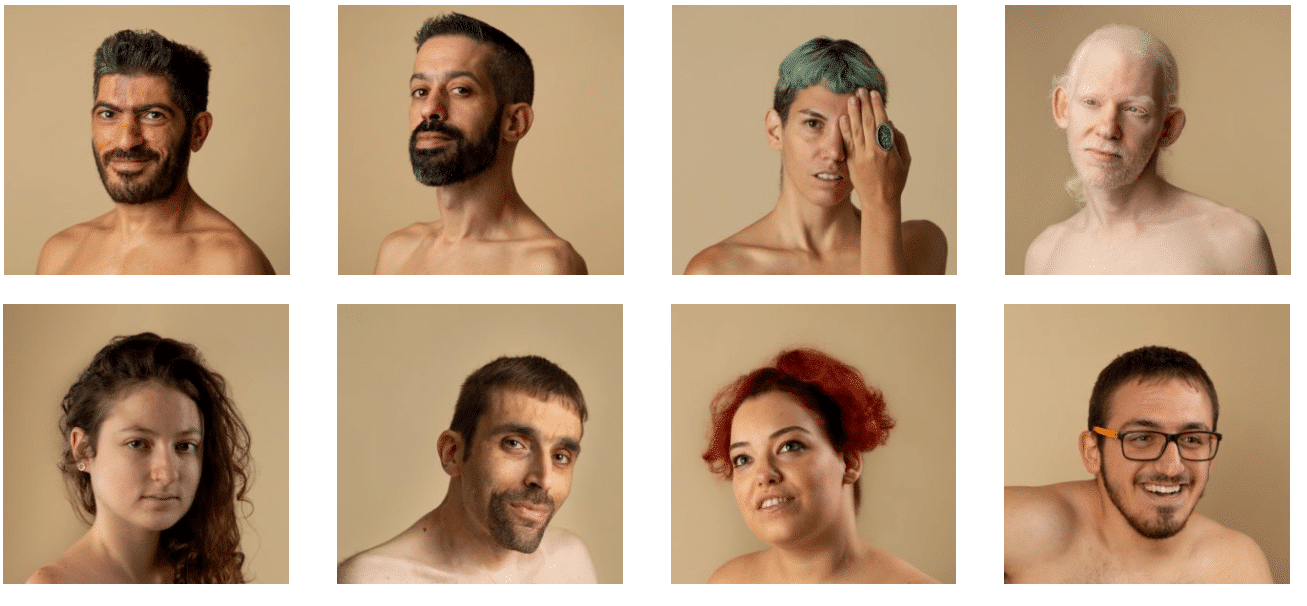 In 2020 we showcased on our special edition the exhibition Don't dis my ability – a joint initiative of JDC Israel and Freshpaint, in order to smash stigmas about people with disabilities. The project brought together people with disabilities and students from Bezalel Visual Communication Department into a shared creative process. With the guidance of Itai Ron-Gilboa, artist and graduate of Bezalel Visual Communication Department, and Zeev Engelmayer, artist, activist, and lecturer at Bezalel Visual Communication Department, the project's participants experienced a unique space of "Artivism" which combines art and activism.
On December 3, 2020, the project was presented in a special panel at the UN, to mark the International Day of People with Disabilities!