ALL THE RIGHT PLACES – SMALL ARTWORKS AT HOME
The beauty with small artworks, apart from the fact that they are usually more affordable, is that they can be incorporated in many spaces you might have overlooked!
Here are some interesting locations for placing small artworks:
The kitchen: not by the stove top of course, to avoid damages by splashes and hot steam – but beside the sink, next to the kitchen table and above the countertop would work great. Making sure you stay inspired while cooking!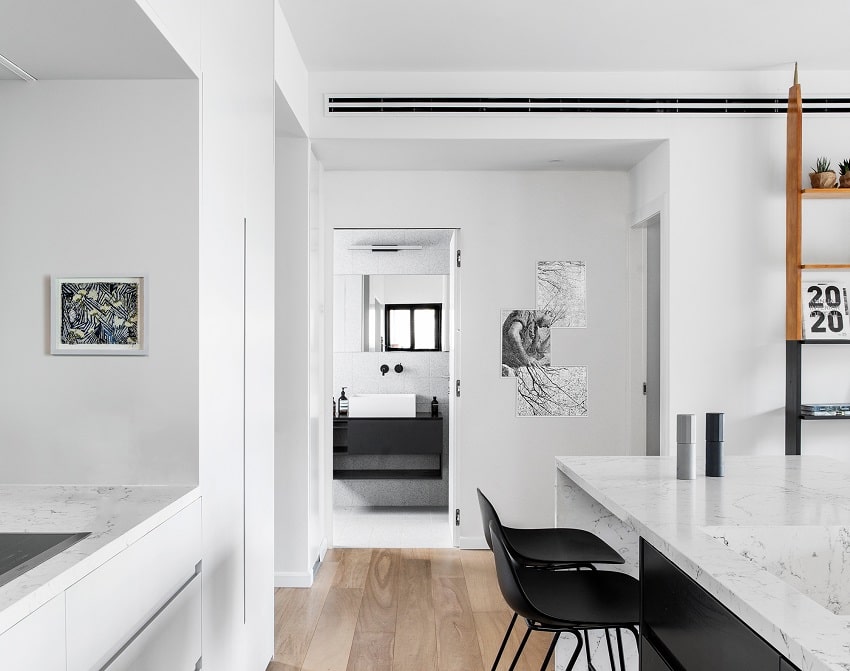 Design – Roy Gidali, Lee Arnon, ARCH Amir Navon. Photography – Itay Benit
Artworks by Gili Shahar and Tal Boniel, curated by Raz Shapira, Freshpaint
By the entrance (or exit): most homes include a ''dead space" next to their doorway, with a narrow and lonely wall beside it. Maybe you used that space to place a hanger for your coats and keys? It's time you replace it… Or maybe just add a piece of art beside or above it, so that it welcomes you when you enter or bids you farewell as you leave.
The bathroom: don't hesitate, this space is relevant as any other! Artworks don't mind being hung in the bathroom; they couldn't care less. If the room is spacious enough, well-lit and allows a good look at the artwork, you can definitely hang a small yet significant artwork there. Have you ever considered how much time is spent in that room, and how pleasant it can be with some good, thought-provoking art?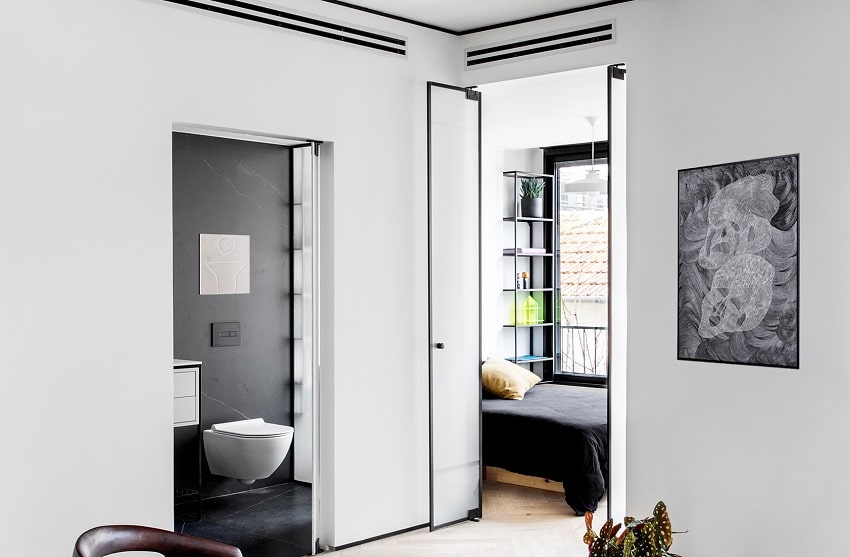 Design – Rachel Boxnboim, Racheli Kikoz, ARCH Amir Navon. Photography – Itay Benit
Artworks by Natalie Feldesman and Maayan Shahar, curated by Raz Shapira, Freshpaint
The home office: next to your desk, and above your screen, the place to which your eyes are lifted in search of inspiration, or as you stare blankly avoiding the things you need to be doing… An artwork placed in such a strategic location will provide you with a high-quality "brain break"!
The library: why not clear some space on the bookshelf, and fill it with a small piece of art, either hung or placed against the wall?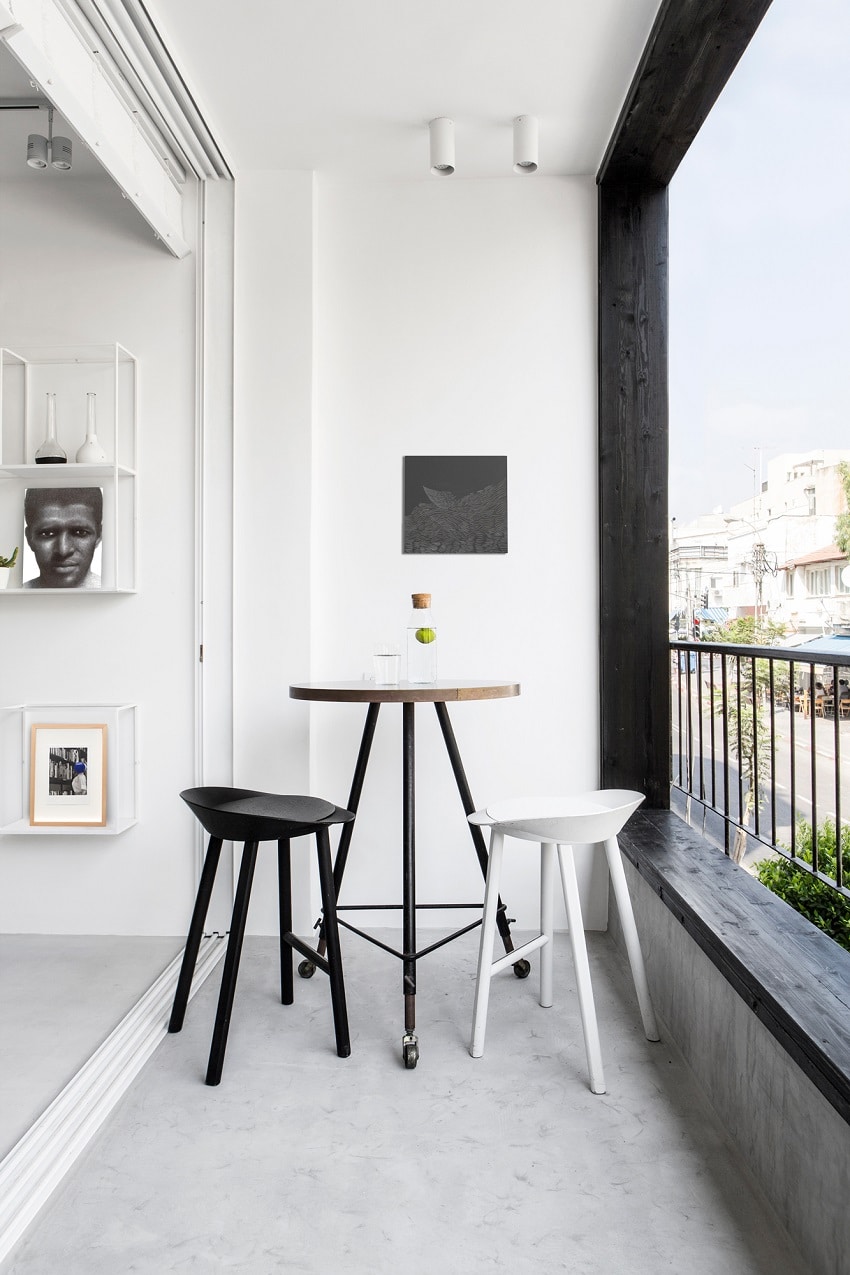 All the photographs in this post are from a unique mentoring project by Studio 6b: select interior design course students get a paid job with a real client to design an apartment, while mentored and supported by the studio's team.
ACRO Real Estate is delighted to be among Freshpaint's main supporters, for the sixth year.
As an enterprise thriving on high quality and precision in planning creativity, we see great privilege, in these times especially, in supporting art and the creative community.
This passing year summoned a new look on our home environment, therefore more than ever, we are proud to be sponsoring this section on How to bring art & design into your home.
We hope you enjoy,